Stacks was borne of a love of pop culture and the belief that food, and most importantly burgers, are a powerful uniting force that can bring people from all walks of life together.
…and a life changing burger.
Many moons ago, our founder Dani was travelling the US and happened upon a burger that changed the path of his life – no, really. It was a burger so good, that he proceeded to try 30 more American burgers on his 34 day trip.
From there, with an affinity for street royalty and a damn good burger, Royal Stacks was born.
When we opened our first store on Collins Street in 2016, we took on a challenge to stand out within one of Melbourne's vibrant hearts of retail, hospitality, and business. We were quite literally the small fish in a big pond!
We worked hard at creating a completely unique experience that blended restaurant values with a polished, fast-casual service setting. Our aim was to create somewhere to escape the hustle and bustle, enjoy an excellent burger, and really feel at home.
Since opening our first store on Collins Street, the Stacks kingdom has grown into a family of unique stores, each bringing their own version of Royal Stacks magic to the experience.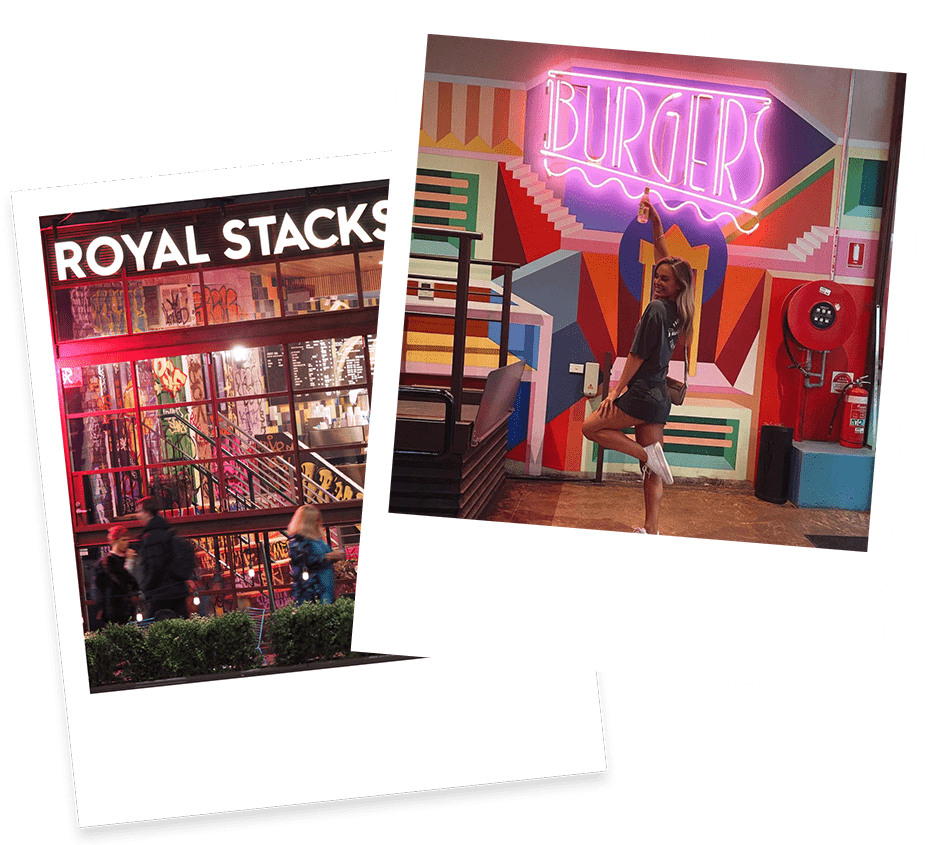 Pop culture is in our DNA
We don't do anything in halves, and that includes taking our love of nostalgia to the max. During Melbourne's 2020 lockdown, we created a Blockbuster video store in our Collins Street store. What's more nostalgic than browsing through DVDs, deciding on that night's movie? It wasn't just for show – proceeds from DVDs sold went to our staff who wern't eligible for Government assistance.
Once we sold out of DVDs, we built a set of iconic NYC brownstone stoops in the store – a quintessential meeting place for people to come together. If anything was a necessity in 2020, it was burgers and human connection!
Our big ideas don't only happen in-store, though. We also have a Royal Stacks food truck that takes the Stacks experience to the road! Of course, us being us, we had to go big – upon launching the truck back in '17, we built a limited-time-only augmented reality experience that brought the truck's artwork to life via the Royal Stacks app!
We'll take any excuse to go big with the celebrations.
When we turned three, we celebrated with the piece de resistance of parties – the F***ing Catalina Wine Mixer, complete with wines paired perfectly with our burgers.
For our 4th birthday, we took it up a notch and totally transformed our Collins Street store into the iconic McDowell's from Coming To America, complete with a working barbershop inside the store. Randy Watson Sexual Chocolate shakes, anyone?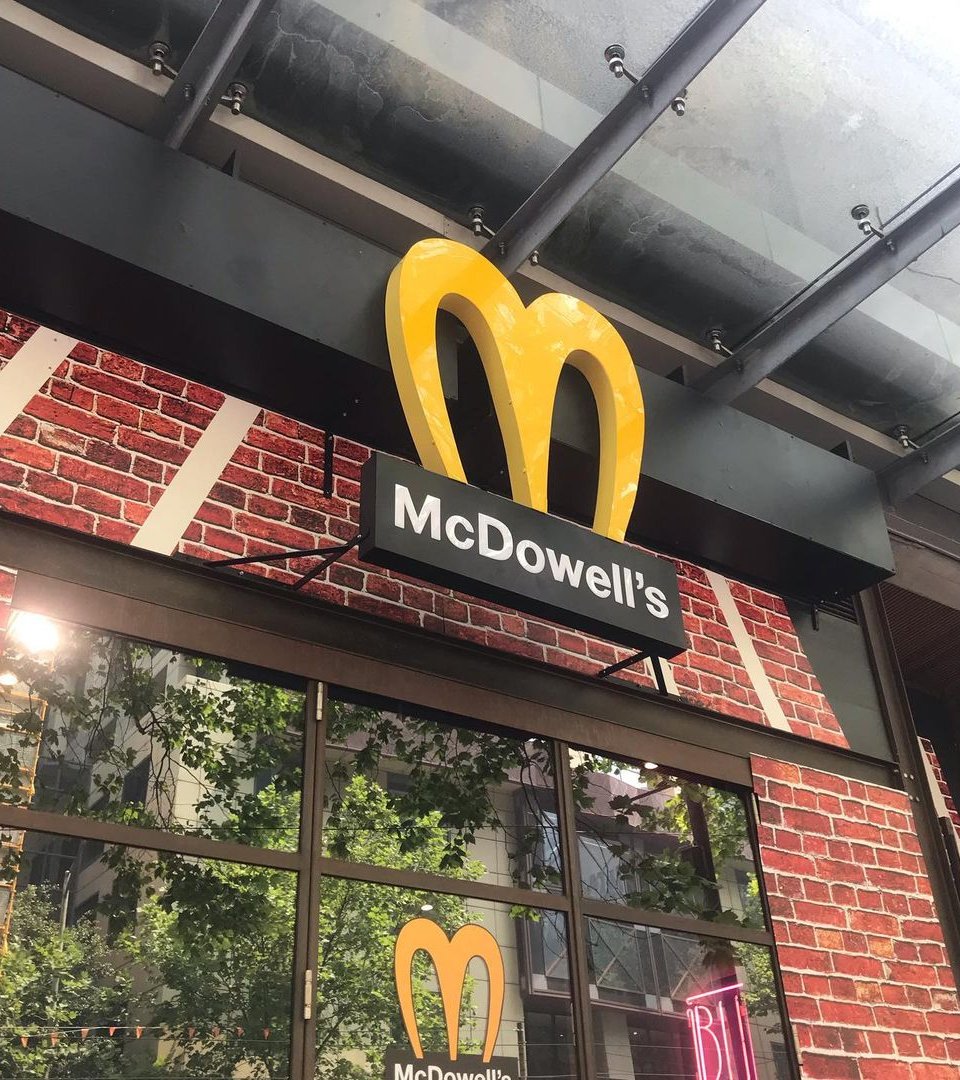 In mid-2019, we took on one of our boldest challenges yet – expanding the Royal Stacks kingdom into China. Our brand and ethos were embraced quickly, and we rolled out stores in Chongqing, Beijing, and Shenzhen.
We absolutely loved blending our cultural palettes to create the perfect offering that resonated with the local market but still played on our signature playful style – cheeseburger dumplings, anyone?!
Unfortunately our expansion was cut short by the pandemic, but to our fans in China – we will be back soon.